As a business owner, it's crucial to understand how Google's search engines work and ensure your website appears as the top result. In addition, you must be aware of the potential penalties that can occur from incorrect SEO practices. Here are some tips to help you dominate Google's search engines and stay on their good side.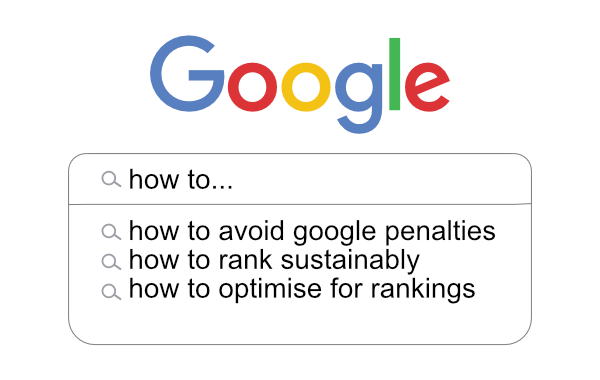 High-Quality and Relevant Content Matters -
A Lot!
Google's number one priority is to provide its users with the best possible search results. This means they are constantly tweaking their algorithms to favour websites that provide valuable, informative content. So, make sure your website's content is well-written, accurate, and up-to-date.
Gone are the days where you have to stuff your website with keywords to rank higher. In fact, if you engage in black-hat SEO tactics like keyword stuffing, Google will penalize your website, and it will likely never recover.
Optimize Your Website for Mobile Devices
More people are using their smartphones and tablets for online queries. This means that it's more important than ever to make sure your website is optimized for mobile devices. If you have a responsive website, Google will automatically detect the device that is being utilized to view your site and optimize the search results accordingly.
If your website isn't optimized for mobile devices, you run the risk of losing an overwhelming amount of traffic. So, make sure your smartphone-optimized site ranks high in the search engines by using SEO best practices.
Avoid Spamming
It's essential to avoid spamming if you want your website to rank high in Google's search engines. This means steering clear of tactics like link schemes, paid links, and article spinning. If you're caught engaging in any of these activities, Google can and will penalize your business.
This is somewhat related to creating unique, high-quality, and time-relevant content. If you're constantly publishing spammy content, your website's chances of ranking are low to none, with the risk of being penalized.
When you need to build links, stick with reputable sources and avoid any questionable websites.
Do Not Buy Unnatural Backlinks
There's no faster way to get penalized by Google than buying backlinks from untrusted sources. In fact, doing this is a good way to destroy all of the hard work you've done building your website's authority and domain trust.
Any link from a high-quality site will help boost your rankings, but never resort to buying them. If you choose to buy links, you'll often be redirected to a spammy site with no valuable content. Google can quickly determine these backlinks are not legitimate, and your website will suffer as a result.
Compose Your URLs for Humans, Not for Search Engines
URLs can play a significant role in how your website ranks. However, you'll want to avoid linking to an XML document as this will send Google's search engines into a crawl.
Instead of creating cryptic URLs that only make sense to the developers coding them, try giving them some context and make them easy for humans to read. In addition, make sure your URLs are crawlable by using appropriate tags and nesting levels.