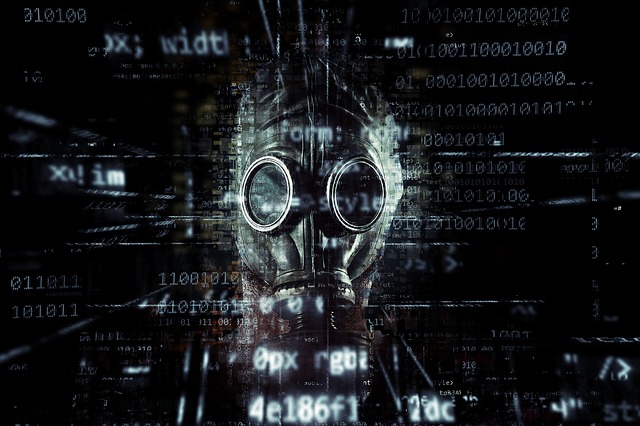 Google launched the Penguin 2.0 update in May 2013, and suddenly websites started dropping across the internet in page rankings. Most companies that were legitimate saw their websites drop in search engine visibility. Links fuel your website to get your website ranking in organic searches. The holy grail of SEO is high-quality inbound links. There are many companies who use links that are spammy to give their clients website a ranking boost but this in the long term is harmful. The wrong links on your website can lead to penalties and punishments to your website if you don't follow Google's quality guidelines. Avoid Googles sin bin, treatment of toxic links and early detection is crucial. Read on to learn how to remove toxic links and keep Google at bay.
What are Toxic Links?
Toxic links are inbound links from a spammy website. You are building toxic links if your website is linked to spammy and unrelated domains. Unnatural or toxic or links will impact negatively on the SERP-rankings of the site. If your site has a lot of unnatural links Google will exclude the site from its database.
Google Penalties
The main types of link penalties include:
Manual Link penalty
Google's webspam team will review your links profile and apply a manual penalty. The review may have happened for the following reasons:
An issue in your link profile triggered a manual review which was detected algorithmically.
A spam report from a competitor.
Google actively monitors your competitive niche.
If you have received a penalty manually, you will be informed by notification through Google search console.
Algorithmic Link Penalty (generally penguin)
An algorithmic penalty is applied by Google automatically it is based on your link profile. There is no requirement of a manual review. The link penalties are triggered by Google Penguin. If your website has been penalised you will not receive a notification informing you of this. If you receive a penalty to your site there will be a substantial drop in your organic traffic rankings. In extreme cases, you should de-index your entire website.
Where Can I Find a List of My Website's Backlinks?
Google Search Console
Google search console is a free tool to easily track your website performance. On the link section on search console, you can see how many links from other sites are on point to your website. You can see what anchor texts are used most linking to the website, what websites are linking and how many links those websites contain to your site.
Majestic
Majestic is a tool that allows you to check all backlinks and your competition. Majestic 100% focuses on links. Filter and search the links any way you need including search by crawl or discovery dates, filter by link type, search by anchor text, search by merchant ID and URL snippet, and see the pages on each site with the best inbound links.
Ahrefs
Ahrefs site explorer is a powerful tool, the interface makes it very easy to use, even for an SEO novice. Ahrefs will assist you with everything from keyword tracking, backlinks, and domain rating. The backlink metric is user-friendly and it has a lot of knowledge buried within it for analysing your competitors and increasing your backlink profile. The best part of this tool is the backlink index is updated every 15 minutes, making ahrefs one of the fastest backlink tracking tools available.
SEMrush
SEMrush will show you all the quality links that are in your domain. To perform link audits, they are imperative. By using the SEMrush backlink checker to conduct a full analysis, you can then find new referral traffic-sources and you can make improvements for a successful link building strategy.
The Importance of Removing Toxic Backlinks
Improves Rankings
If your website has a lot of unnatural links, there is a chance this will lower your site rankings and you will be penalised by Google. Regular clean-up of all links will dramatically improve the website rankings. The disavow tool is a convenient tool for removing toxic links.
Avoids or Lifts Google Penalties
Google will penalise you for unnatural or low-quality links. There are ways to remove a Google penalty these include:
Use the disavow tool. Remove all toxic backlinks
Follow Google guidelines and fix all issues to your website
Improve content quality for user experience
Submit a reconsideration request
Is essential for any successful SEO campaign
For a successful SEO campaign, you want to rank top of Google, create a target audience, and build your brand from the ground up. For your organic traffic levels to increase you must disavow all toxic links from your site.
How are bad links actually removed?
Delete them manually if possible
To extract the complete link data, use the appropriate tools. Then, bifurcate the toxic links from the complete link database, find them on the website, and start removing them manually if possible. It can be a time-consuming task.
Outreach websites for removal
The inbound toxic links must be removed also. Every website on the list must be approached and request them to remove the link via emails.
Using Google's Disavow Links Tool
After you have removed all the backlinks as best as you can, for the rest you can use Google's disavow tool. This tool asks Google to consider the page rankings of the website and to not to take the links into consideration.
Dilute with natural white hat backlinks
White hat link building is an approach to driving traffic to your website through search engine optimisation techniques, such as relevant linking to other relevant content on the web.
After the Negative backlinks are removed
Once your website backlinks are cleaned up, you should file a reconsideration request with Google. The request should state that you are admitting the mistake, inform the correct steps to fix the issue, and guarantee you will only use the best SEO techniques in the future. Keep the request detailed and polite. Once you have submitted the request always allow a wait of between 2 to 3 weeks for them to respond.
Why choose Pro SEO for Toxic Link Removal?
We perform natural white hat link building
Have over 10 years of experience
All of our work is completed in house and not outsourced
We currently rank number 1 for most SEO related searches
PRO SEO rank number 1 for link building on Google search
We understand how important healthy links are
With our SEO techniques, your website will stand out from the rest
We are results driven
We are a highly responsive team and ready to answer any questions
Posted by
Connor
|
Posted at July 19,2018
Leave a comment